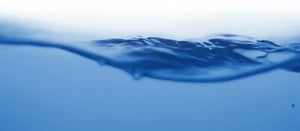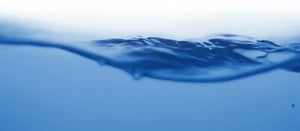 Sustainable Convenience
At The Kitchen Sink.
ECO-FRIENDLY, NEXT-GENERATION PRODUCTS... TODAY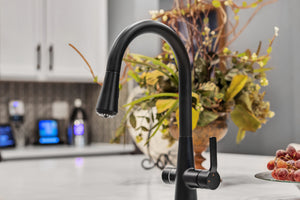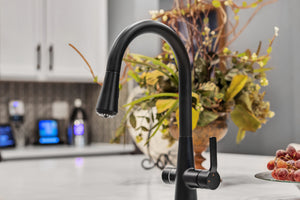 Sustainable Convenience
At The Kitchen Sink.
ECO-FRIENDLY, NEXT-GENERATION PRODUCTS... TODAY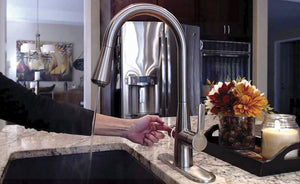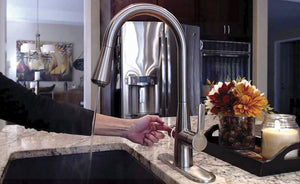 Sustainable Convenience
At The Kitchen Sink.
ECO-FRIENDLY, NEXT-GENERATION PRODUCTS... TODAY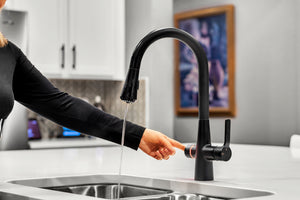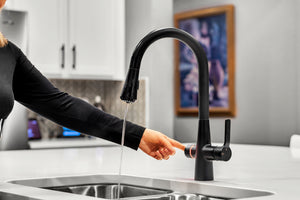 Sustainable Convenience
At The Kitchen Sink.
ECO-FRIENDLY, NEXT-GENERATION PRODUCTS... TODAY
Free Shipping

CEC Certified

ADA Compliant

30-Day Money Guarantee

Have a Question? Chat with us
4N1 AQUA-SYSTEM
The Most Interesting Faucet In The World
• Instant Hot Water
• Cool Filtered Water
• Full-Flow Hot & Cold Tap
• Pull-Down Spray

Patent-Pending, Advanced Technology
The Future Of Hot Water At Your Fingertips

The comprehensive 4N1 Aqua-System is designed specifically to alleviate the expense of additional accessories and appliances, allowing you to save money while simplifying your life by decluttering your countertops.
The quality and finish of our 4N1 Faucets is rivaled only by its unparalleled craftsmanship and performance. More than just a pretty face, our faucets feature solid brass and stainless-steel construction. Our transitional designed, pull-down, full flow faucet also provides filtered water and instant hot water on demand. A touch and hold of the sensor delivers instant hot water up tot 208° and has an immediate shut-off safety feature. 
Our best deal is here for a limited time,
🍁 Blackfriday Sale! Save 25% + Extra 22% Off on all Products Use code blackfriday22 🍂 Limited time offer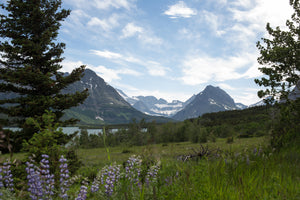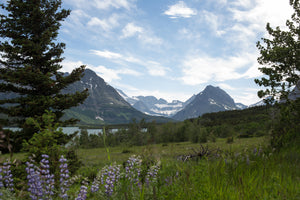 Environmentally
responsible products.
Advanced technology. Endless possibilities.
Protecting Our Planet One Drop At A Time
We create eco-friendly, next-generation products of tomorrow, and provide them today. We insist on considering the environment in our methods of manufacturing and product design, and offer consumers quality products that help them conserve resources and support the planet.

Exacting 0.5 Micron Carbon-Block Filter
Health Boosting Eco-Friendly Filtration

Properly filtered water improves health, enhances the taste of food and beverages, and protects us from harmful toxins. But not all water filters are created equally. Because we care about the health of our customers and our planet, we ensure our recyclable filtration system meets rigorous NSF/ANSI certification standards.
Contemporary and Traditional
Filtration Faucets
More than just a pretty face, our Filtration Faucets feature solid brass construction with 1/4-turn ceramic disc cartridges. Our insulated spouts swivel 360-degrees and provide filtered water and/or instant hot water on demand.
Shop Faucets
Convenience On Demand
Instant Hot Water
Our Instant Hot Water Dispenser offers on-demand hot water, adjustable temperature settings with digital controls and the longest warranty in the industry. It features a compact, space-saving design with an insulated stainless steel tank, as well as automatic safety sensors and 60-cups per hour capacity.


Here's What Our Customers Say
★★★★★

We were looking for a new instant hot water heater for our kitchen. We stumbled upon Aqua Home Supply and the AquaNuTech 4N1 line of faucets. We contacted the support line and were connected to a real person almost immediately. They helped walk us through the buying process and we absolutely love this new system. 5 stars!
★★★★★

"Incredible asset in the kitchen! I didn't truly realize how much I'd become addicted to the features of this faucet until we had it. The instant hot makes morning coffee and quick pasta making a breeze."
★★★★★

"We love our 4N1 faucet and tank system! The faucet itself is a beautiful piece added to our kitchen with a multipurpose function that fits all our family needs! As parents we are always sanitizing our bottles, toys, etc. ever day with our 198 degree instant hot water. Under the sink, it is a very small tank taking up little room leaving lots of space. Thank you so much AquaNuTech, looking forward to future products!"
★★★★★

"Install was super easy! Love having filtered water and hot water all from the same faucet!"
★★★★★

"What an incredible company! When it came time to install they walked me through step by step on the phone and via text. They were so patient with me as I was determined to install without hiring a plumber. With their guided help I did just that! Now I have their amazing product with instant hot water and cold purified water all hooked up. Thank you Tim! I highly recommend this company and their products!"
★★★★★

"We absolutely love this faucet. First off, the style of it is very sleek and modern and really compliments our kitchen. Having filtered water at the faucet is very handy.... but the best thing about it is that the instant hot water is extremely handy. If you are looking for a functional and stylish faucet look no further. AquaNuTech has been amazing to work with."
★★★★★

"The 4N1 system is the perfect blend of design and functionality. If you want a cold filtered water, instant hot water and a smartly designed traditional faucet without a bunch of holes in your counter, this is what you want. Oh, and did I mention their world class customer support? Buy one for yourself and one for your family."